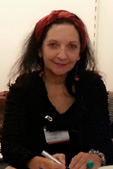 Artelittera was founded by Chantal Vieuille, academic, editor in 2010 who ensure his direction. More specifically she is responsible for the partnership with the editors.
Several collaborators work for Arteliterra platform.
Mathieu Thollet, webmaster, independent
a team in charge of books digitization
a team in charge to put products online from our data base
To join us !
Artelittera team are young, singular, talented, cultivated and multicultural. They have the smile, are positive and already trustful even uncertainly moments.
They are also curious, intelligent, nomadic.
Thanks to this superbe collaborators Artelittera grows every day.
You like the way that Arteliterra spreads his activity. So if you you want to share your ideas, skills, culture and viewing point. Thus do not hesitate to submit your candidature.
Adress contact : contact@artelittera.com